"I Know A Guy"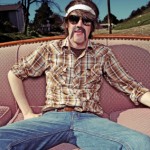 Yes, everybody does. He's commonly referred to as "crazy", but he's crazy in a lovable way, and he's actually a pretty great guy.  He'll set off fireworks for your daughter's birthday party; he'll make sure that all the neighbors come to your 4th of July picnic.  He may even have a few pieces of "professional" equipment.  Like I said, he's a great guy, but there are a few things he probably can't or doesn't do, and these not-so-little things are what set the professionals at Katatumbo apart.
Our shows are choreographed from start to finish for time, continuity and flow.
Our professional staff complies with industry best practices for a safe and enjoyable show.
Each shell is launched remotely, from up to 1000 feet away. (This means no scary "light-it-and-run" launches.)
We know all the "I didn't think of that" things to help you plan ahead.  Will roads need to be closed? Should you hire security? Where should everybody stand for maximum oooh and aaah potential?
So, since he is such a great guy, maybe this year, you can give him a break from the responsibility.  Maybe this year you can buy him a beer (or two or three), and you both can enjoy the show!